Special Edition "2020 Intermission" Name-A-Seat
Purchasing a personalized "2020 Intermission" Name-A-Seat plaque is a great way to support Broadway Sacramento, memorialize your seats, honor a loved one or a favorite actor, or just announce to the world that you love musical theatre!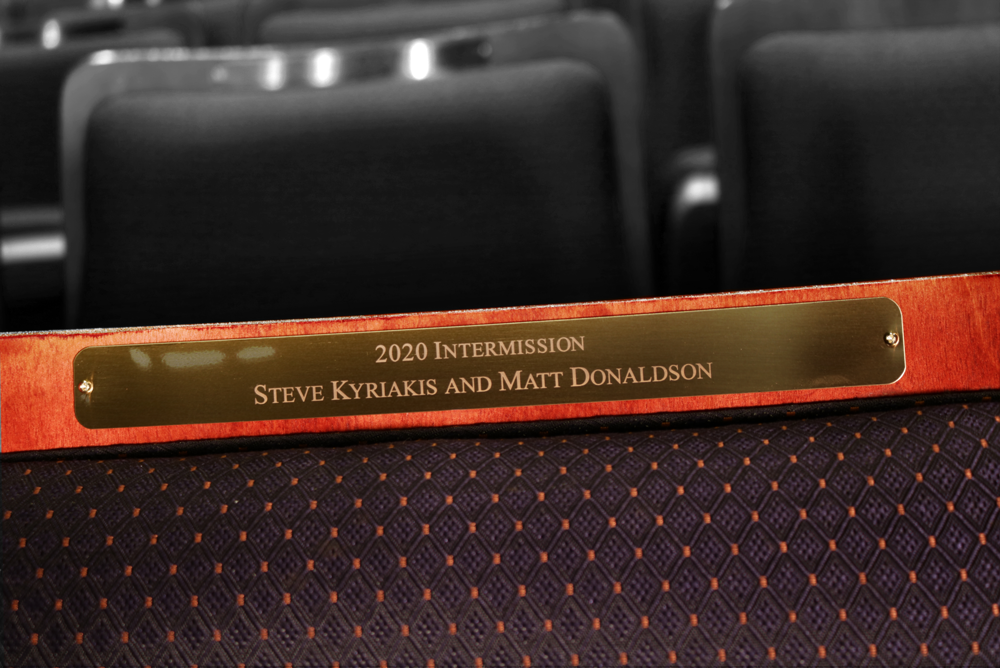 We are offering a limited number of Name-A-Seat plaques for our "2020 Intermission," so now is a great time and an exclusive opportunity to support Broadway Sacramento.  A tax-deductible gift of $1,000 allows you to have any name or inscription engraved on a brass plaque affixed to a Broadway At Music Circus seat for the life of the seat (about 25 years).  
Please follow the instructions below to enter your plaque inscription and choose your preferred seat location. Payment is due in full at the time of purchase. A member of the Development team will be in touch to confirm your inscription and seat location.